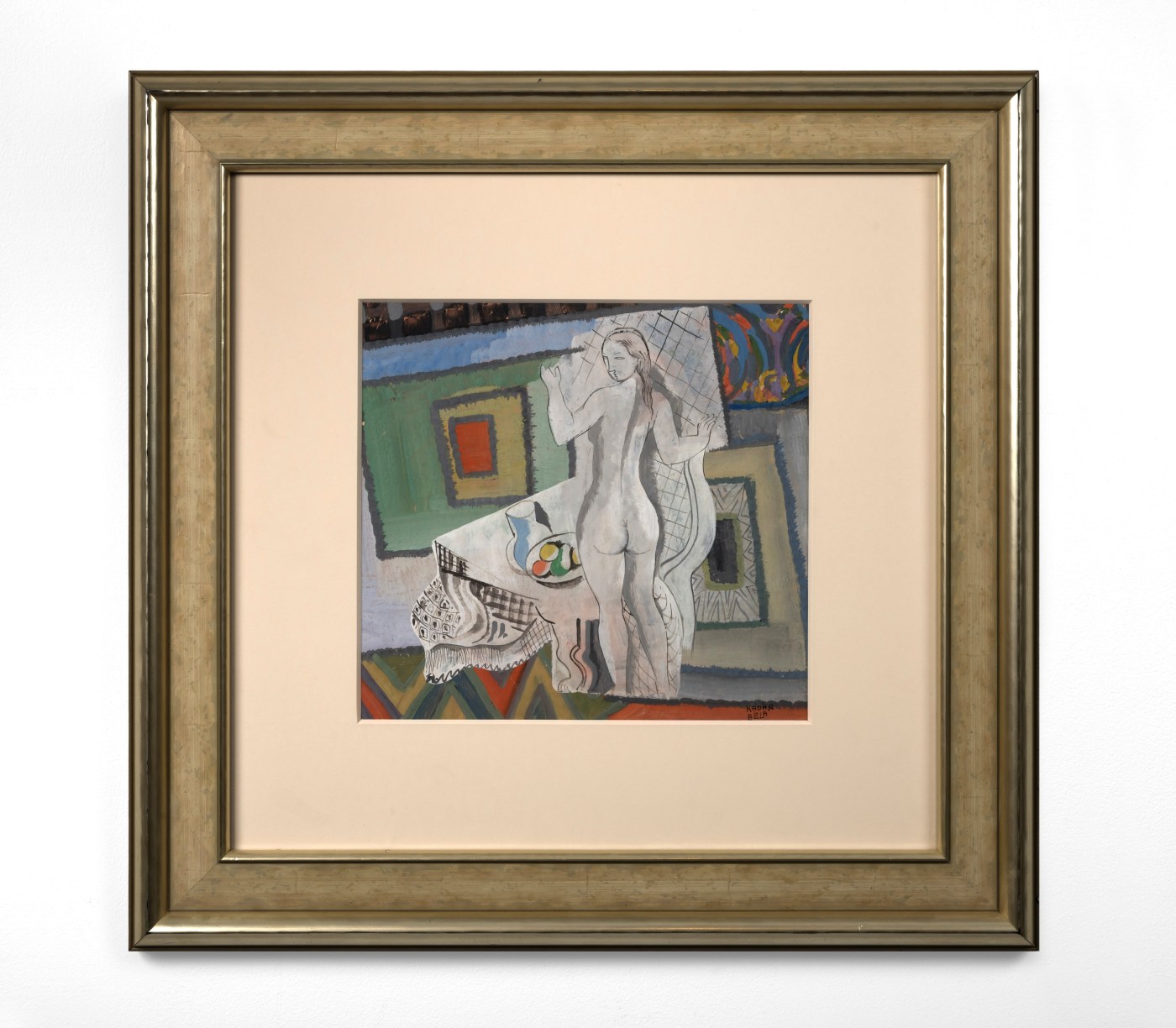 BÉLA KÁDÁR (Hungarian, 1887-1956) Béla Kádár was born in Budapest and became one of the most well known artists of the Hungarian Avant-Garde during the first half of the 20th Century.
Kádár attended the Academy of Fine Arts in Budapest and won the Kohner prize in 1910. Though his early work reflected the influence of the Secessionists and Post Impressionists, he can most truly be classified as a modernist.
Along with his fellow Hungarian, Hugo Scheiber, the artist traveled to Berlin in 1923 and began exhibiting with one of the most important avant-garde galleries in Europe, Der Sturm. His work was included in the highly influential journals, Der Sturm and Ma, during the 20's. As a result of his relationship with Der Sturm, Kádár's work was also included in Société Anonyme, Inc, organized by Katherine Dreier, Man Ray and Marcel Duchamp and exhibited at the Brooklyn Museum in 1926.
The artist's style evolved over the decades to incorporate elements of Cubism, Futurism, Constructivism and Expressionism. However, his subject matter was consistently based on Hungarian legends with a metaphysical overview or a strong decorative theme. He died in Budapest in 1956.