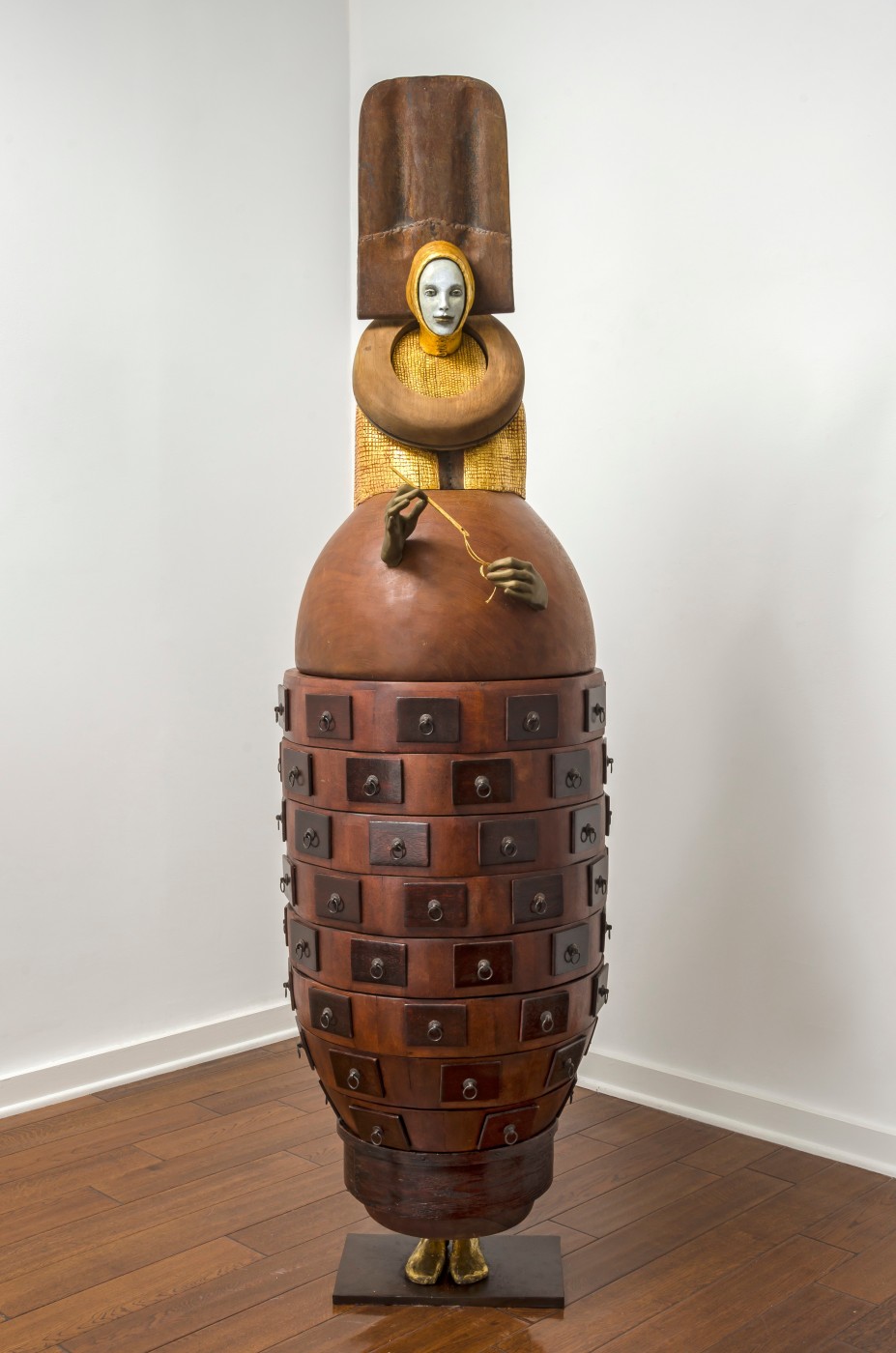 CECILIA Z. MIGUEZ (b. 1955 Montevideo, Uruguay) Cecilia Miguez's sculptures are animated figures, dreamily gliding between the worlds of mythology and reality. Miguez utilizes found objects in her cast bronze and carved wood creations and brings into existence fantastic creatures that reawaken our imaginations.
Drawing upon classical sources from sculpture, painting and draftsmanship, her work consists of figures, simply elegant in form, yet possessing inherently complicated histories. Her creations come from a place rooted in dreams and possibility. They confront us, invite us into a dialogue between the reality in which we live and the unconscious one in which we dream.
Miguez's work has been exhibited throughout the United States and South America, including the Museum of Latin American Art in Long Beach, CA., Bakersfield Museum of Art, Loyola Marymount University Laband Gallery, Praxis Gallery,Buenos Aires, Argentina, Museo de Arte Americano de Maldonado, Uruguay and Galeria del Portal, Buenos Aires, Argentina.