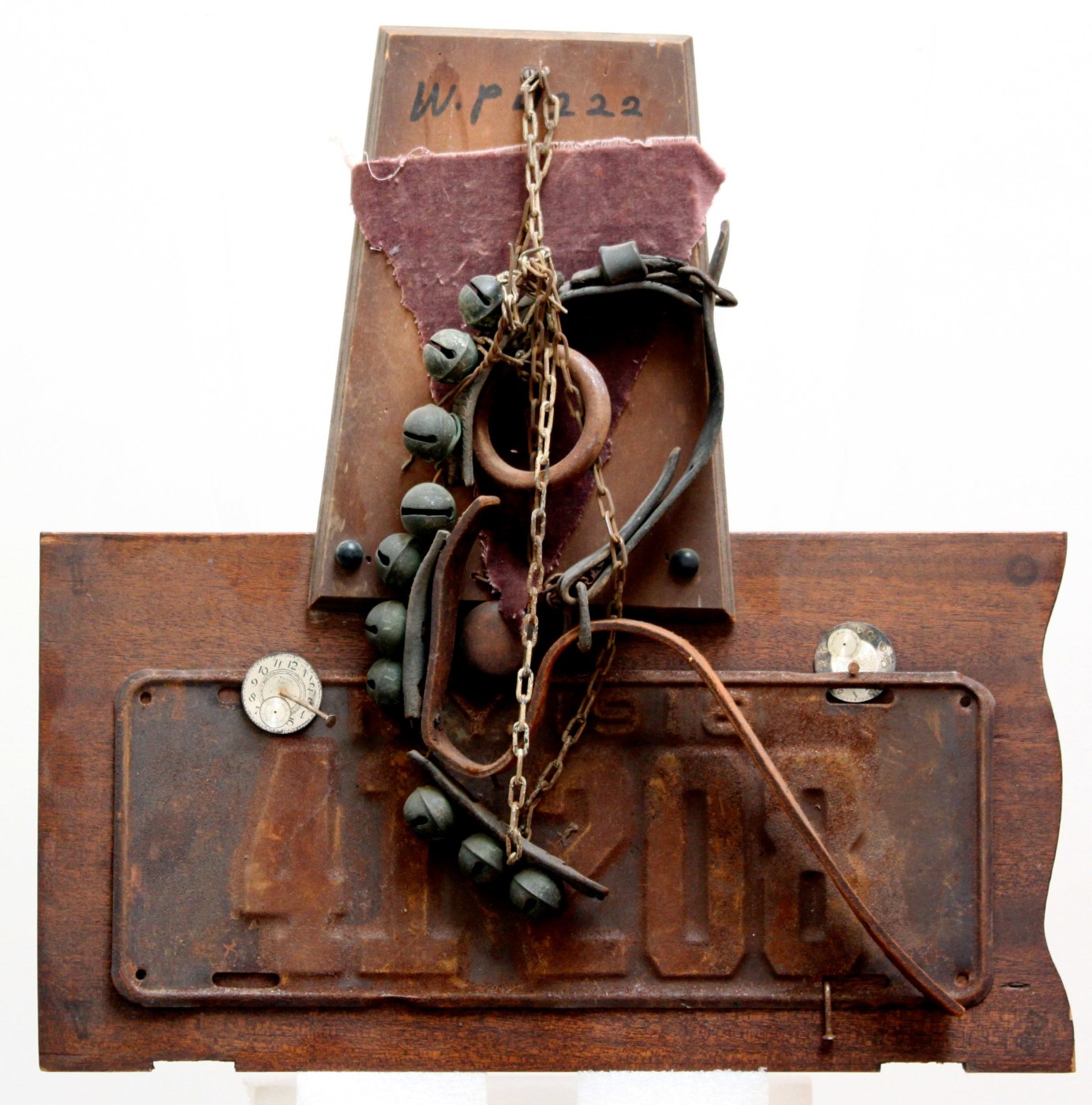 GEORGE HERMS (b.1935) Widely acknowledged as one of the founding fathers of West Coast assemblage, Herms has been creating sculptures, paintings, prints, installations and, on occasion, music with found objects since the mid-1950s.
The artist was born in Woodland, California in 1935. At twenty, he headed to UC Berkeley intending to major in engineering studies. However, six weeks later, "when football season was over," he abandoned the collegiate template and set out for Los Angeles. The artist took up residence in Topanga Canyon where a chance meeting with Wallace Berman, Beat Generation artist, poet and hipster supreme inspired the beginning of Herms' true career. Years later, he commented, (Berman) "taught me that any object, even a mundane cast-off could be of great interest if contextualized properly."
Herms began exhibiting almost immediately. His first solo show, Secret Exhibitions in Hermosa Beach, came in 1957. Shows with the Semina Gallery in Larkspur, CA, 1958, and San Francisco's Batman Gallery, 1960, followed. By 1961, his work had acquired enough momentum to be featured in the MOMA's groundbreaking The Art of Assemblage. Herms' inclusion in this nationally toured exhibition opened numerous doors. Subsequent exhibition include: Object Makers at Pomona College in Claremont, California Collage Show at Pasadena Museum of California Art, Fifty California Artists at the Whitney Museum of American Art among others.
In 2012, Herms was featured to great acclaim in Pacific Standard Time, the Getty Museum's influential survey exhibition, traveling to the Martin Gropius in Berlin after its run in Los Angeles.
Over the next four decades, the artist has produced prodigious amounts of new work, born of the reclamation of 'old' things.