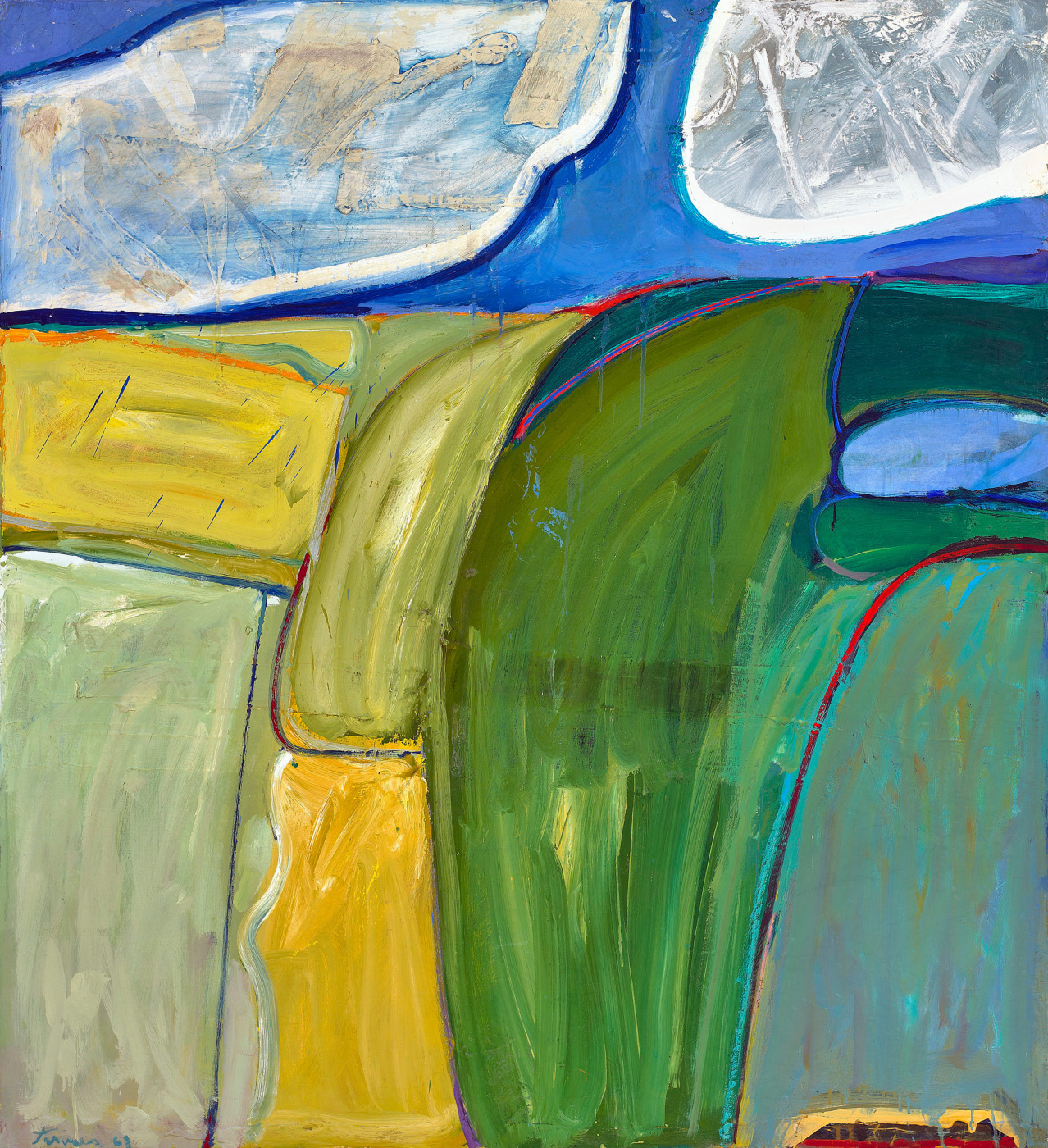 JAMES JARVAISE (1924 - 2015) Jarvaise was born in New York City, but later lived in Chicago, Pittsburgh, and eventually moved to Los Angeles in 1946. He was educated at Carnegie Tech. in Pittsburgh, PA.. Ecole Dart/ Biarritz, France with Fernand Léger, and earned a B.F.A from the University of Southern California in 1952, studied at Yale in 1953 and earned an M.F.A. in 1954 from the University of Southern California. Jarvaise relocated to Santa Barbara in 1969 and from 1991 forward served as Head of the Department of Fine and Performing Arts at Oxnard College.
Museum of Modern Art curator Dorothy Canning Miller selected James Jarvaise for inclusion in the 1959 Sixteen Americans exhibition. The caliber of his work (he was selected in the class of Jay deFeo, Jasper Johns, Ellsworth Kelly, Robert Rauschenberg, and Frank Stella) was and is unquestionable. This exhibition had the potential to propel his career to great heights. However, while Jarvaise's phenomenal gifts were showcased on the West Coast, a teaching job, a growing family, and a desire for a less urban lifestyle rearranged Jarvaise's priorities. Despite obvious talent and a promising beginning, Jarvaise did not become a household name. This however, did not deter him from continuing with his art.
In 2012, Louis Stern Fine Arts set out to remedy Jarvaise' obscurity with their "James Jarvaise And The Hudson River Series" exhibition.
His most recent exhibition, "James Jarvaise: Collages Redux" at Louis Stern Fine Arts featured a selection of his latest work from 1989-2013. The show earned him a positive review on KCRW ArtTalk by Hunter Drohojowska-Philp. The review praises the work for being the most youthful art on exhibit in April 2015. James Jarvaise was 91, and energetically attended the opening.
His paintings and collages can be found at the Smithsonian in Washington DC, and the MoMA in New York.