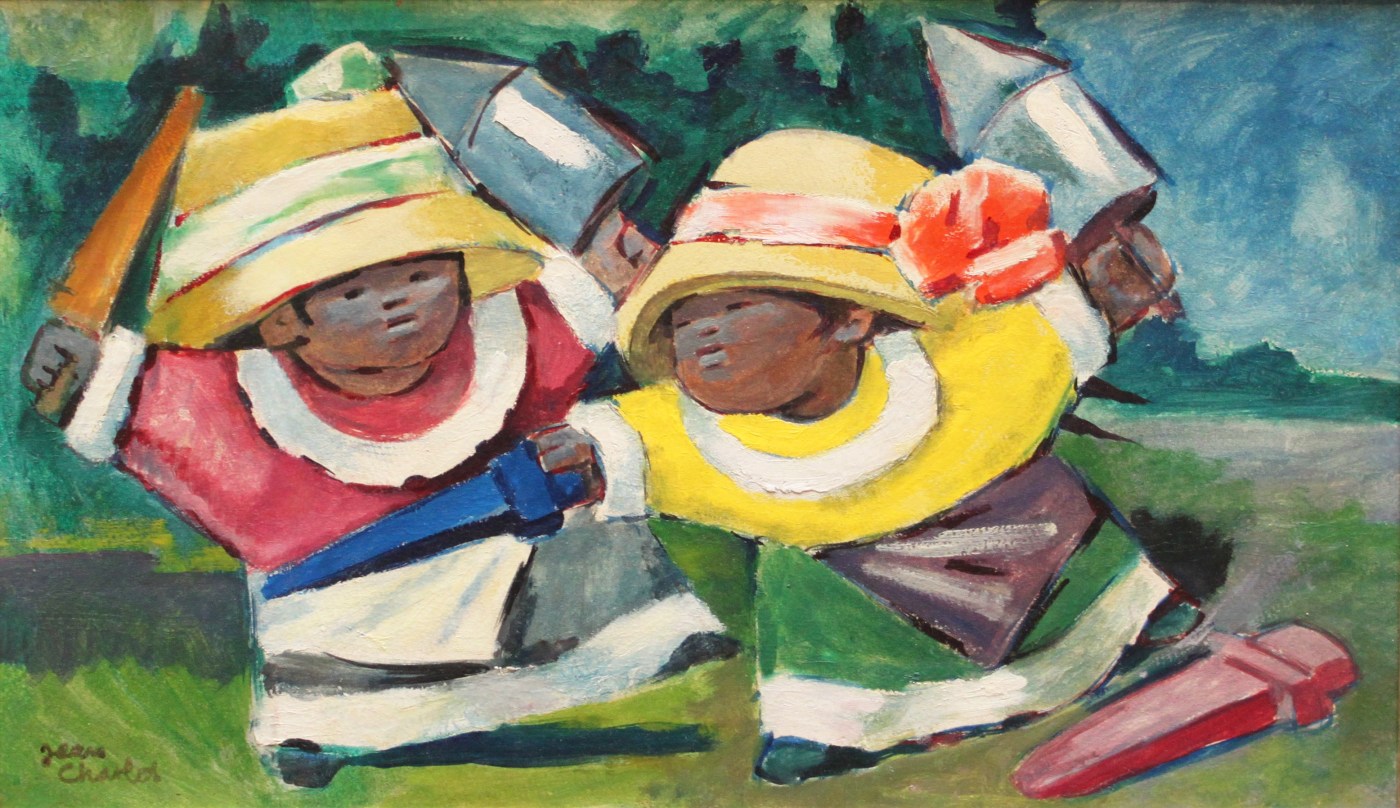 JEAN CHARLOT (1898-1977) Jean Charlot was born in Paris. His father was a Russian born émigré, who owned and ran an import-export business, and his mother was an artist. His mother's family originated from Mexico City, Charlot's grandfather being a French-Indian mestizo.
When his mother returned to Mexico City in 1920, Charlot went with her. He found work with Diego Rivera and José Clemente Orozco painting frescoes for the Mexican government including Fall of Tenochtitlán (1922) at the National Preparatory School and two panels, The Washerwomen and The Pack Carriers (1923) at the Ministry of Education Building. Also during this period, Charlot served as the staff artist for a Carnegie Institute archaeological expedition in the Yucatán.
Charlot moved to the United States in 1929 and took on a series of teaching positions including stints at the University of Georgia, Colorado Springs Fine Arts Center, The Fountain Valley School, the Art Students League in NYC and the University of Hawaii.
Throughout his career, Charlot's great passion for Mayan art and indigenous Mexican culture is clearly expressed in his bold use of color and the repetition of mythical and religious themes. His signature abstraction of the human figure into a purely geometrical shape, curves, cubes and cylinders, is also consistent with his earlier experiences painting frescos.
In addition to numerous murals and frescoes, Charlot painted on canvas, executed sculpture, wrote about art and illustrated many books for adults and children. He died in Hawaii, where he had been on the faculty of the University of Hawaii for 30 years.