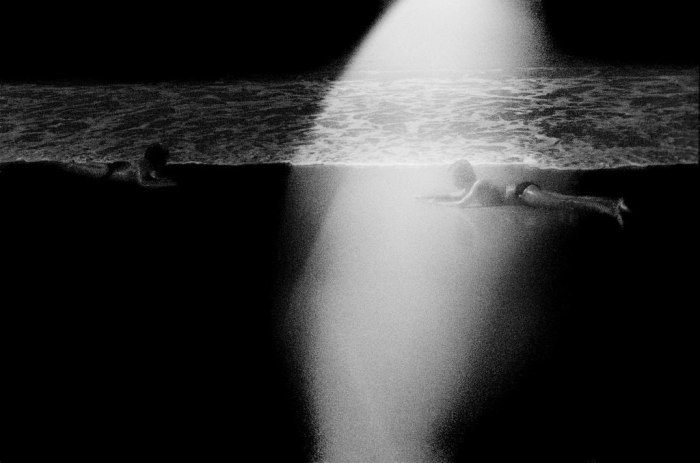 JEAN-FRANCOIS SPRICIGO was born in 1979 in Tournai, Belgium. His interest in photography began as a teenager, and his images became a journal of his travels for years to come.
After graduation from Institute National Supérieur des Arts du Spectacle (INSAS) with a degree in Cinematography, Spricigo left Brussels and was admitted as an actor in Cours Florent in Paris. At Cours Florent, Spricigo participated in various theatrical productions and made several short films.
In 2003, Antoine d'Agata and Christian Caujolle discovered Spricigo's photographic work. In 2004, Guy Jouaville presented Spricigo's first exhibition in France at the Nationale du Parvis in Tarbes. His series entitled Silenzio was shown at Contretype Gallery in Brussels in September 2005 and was featured in a monograph published by Éditions Yellow Now. In 2007, Spricigo's exhibition Notturno was presented at the Botanique in Brussels. That same year, the French National Library acquired fifteen prints for their collection.
In February 2008, Agathe Gaillard presented his series entitled Prelude, and throughout 2009, Spricigo exhibited in Belgium, France, Poland and at the 40th edition of Rencontres d'Arles.
In 2010, Notturno was exhibited in France, and Anima, the artist's award winning series was presented by Louis Stern Fine Arts in West Hollywood, California, an exhibition that marked Spricigo's first showing in the United States.
The Belgian Foundation for Vocation has formally commended Spricigo, and in 2008, the French Academy of Fine Arts awarded him the honorary title "Laureate of Photography."
He now lives between France and Belgium, and his evolving body of work is inspired by his love for animals and his attempts to understand the world.
Spricigo is represented by Contretype Gallery in Brussels, Agathe Gaillard in Paris, Simonis Gallery in Warsaw and Louis Stern Fine Arts in Los Angeles.