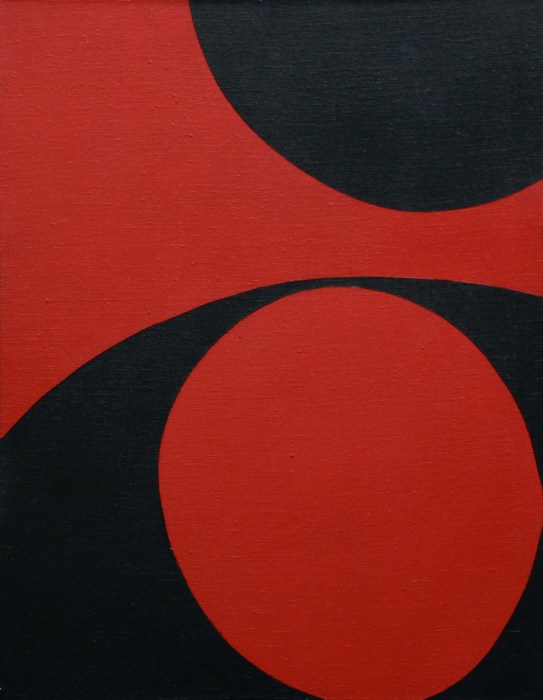 June Harwood (1933-2015) made a name for herself in the 1960s as an inventive Hard Edge painter. She was included in nearly every important Hard Edge exhibition in and around Southern California, most significantly in California Hard Edge Painting curated by Jules Langsner in 1964 and in Dave Hickey's invigorating 2004 homage to "The Los Angeles School" exhibited at Otis College of Art and Design.
Harwood was born in Middletown, New York and received a Bachelor of Fine Arts degree from Syracuse University and Master of Arts from California State University at Los Angeles. Her training at Syracuse University, with an emphasis on the formal aspects of painting, reasonably predicted her interest in Hard- Edge- the term having been coined by her late husband, art critic Jules Langsner.
Harwood has exhibited widely on the West Coast, and her work is included in numerous private, corporate and public collections including University of Southern California, University of California Santa Barbara, California State University Los Angeles, Los Angeles Valley College, Long Beach Museum of Art, Newport Museum of Art, San Jose Museum of Art, Cedars Sinai Hospital, Los Angeles, Home Savings and Loan, Los Angeles, and Western States Producing Company, San Antonio.
In addition to her career as an artist, Harwood was a celebrated educator in the arts for many years, including her 1972-1994 tenure as Professor of Art at Los Angeles Valley College.