"To me, I want my work to be like life- everything that is different or opposite to be in balance, like yin and yang, negative and positive, day and night. I want to be just like sunshine, like moon."
- Matsumi Kanemitsu (1922- 1992)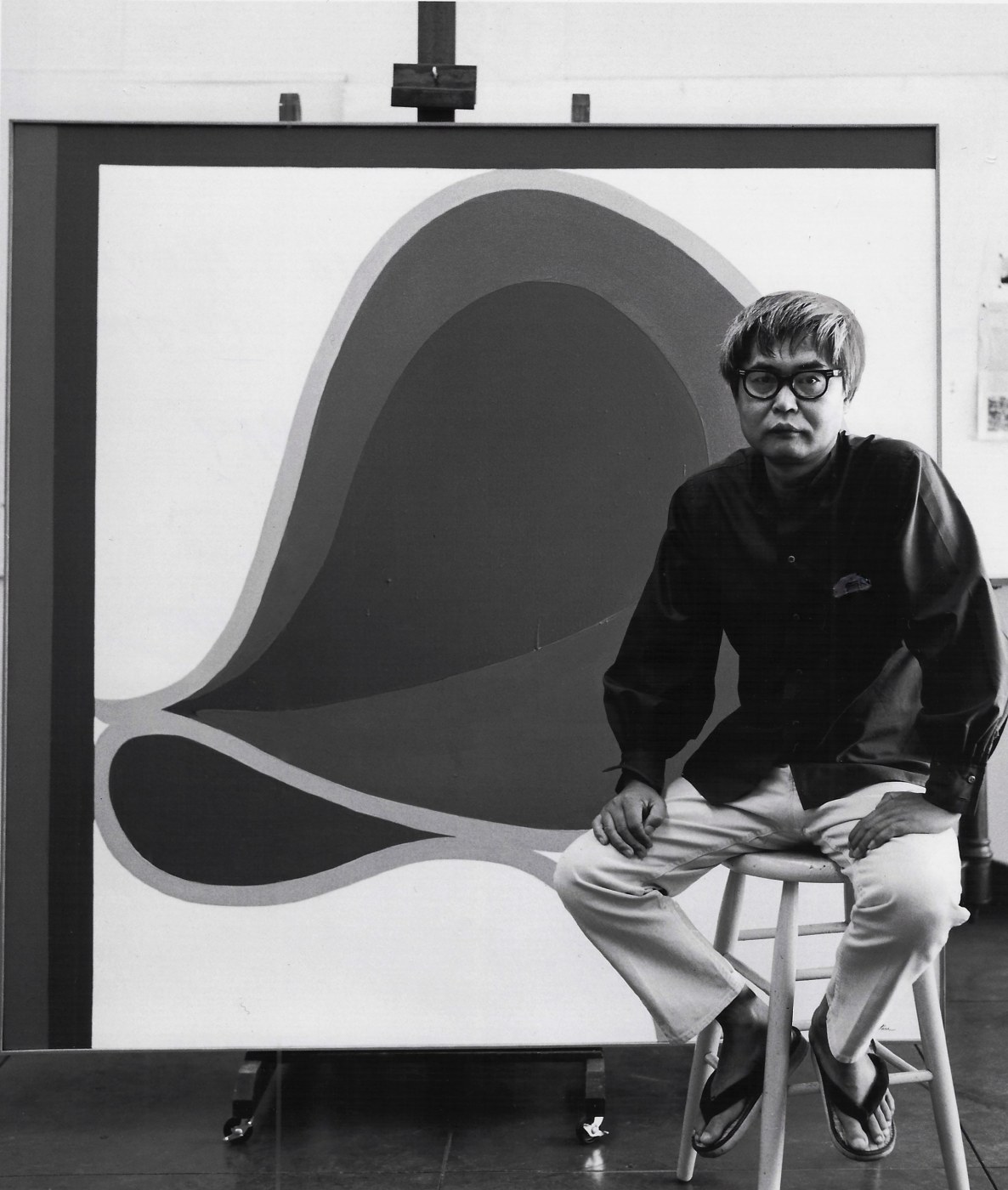 The son of Japanese immigrants, Matsumi Kanemitsu was born in 1922 in Ogden, Utah, but spent his childhood with his grandparents in Hiroshima, Japan. He moved back to the United States in 1940 and joined the U.S. Army in 1941, but the Japanese attack on Pearl Harbor soon led to his arrest and confinement in detention camps.
Devastating as that experience must have been, Kanemitsu began drawing with art supplies provided by the American Red Cross and eventually made his way to Europe as a military hospital assistant. After his tour of duty ended in 1946, he stayed in Europe for two years, studying with Fernand Leger in Paris, meeting other prominent artists, including Henri Matisse and Pablo Picasso, and visiting art museums.
Kanemitsu returned to the United States in 1949 and plunged into New York's postwar art scene, famously populated by artists such as Pollock, Willem de Kooning, Franz Kline, John Chamberlain, Ad Reinhardt, Robert Rauschenberg and Jasper Johns and dealer Leo Castelli. But as a student of Japanese painter Yasuo Kuniyoshi at the Art Students League, he also kept in touch with his cultural heritage.
In the early 1960s, apparently ready for a change of scene, Kanemitsu moved to Los Angeles, which became his final home. His first major accomplishment was a suite of prints that translated sumi painting techniques into lithography. The project was funded by a 1961 Ford Foundation grant to work at the Tamarind Lithography Workshop-- founded by artist June Wayne—and was documented in the film "Four Stones for Kanemitsu."
With extraordinary skill and versatility, Kanemitsu also became a teacher, at Chouinard Art Institute from 1965 to 1970 and at Otis Art Institute from 1971 to 1983. Nicknamed "Mike" by his friend, painter Jackson Pollock, Kanemitsu is often identified as a second generation Abstract Expressionist, but his artistic legacy is bicultural, embracing Japanese ink painting traditions as well as American Abstract Expressionism and Pop art.