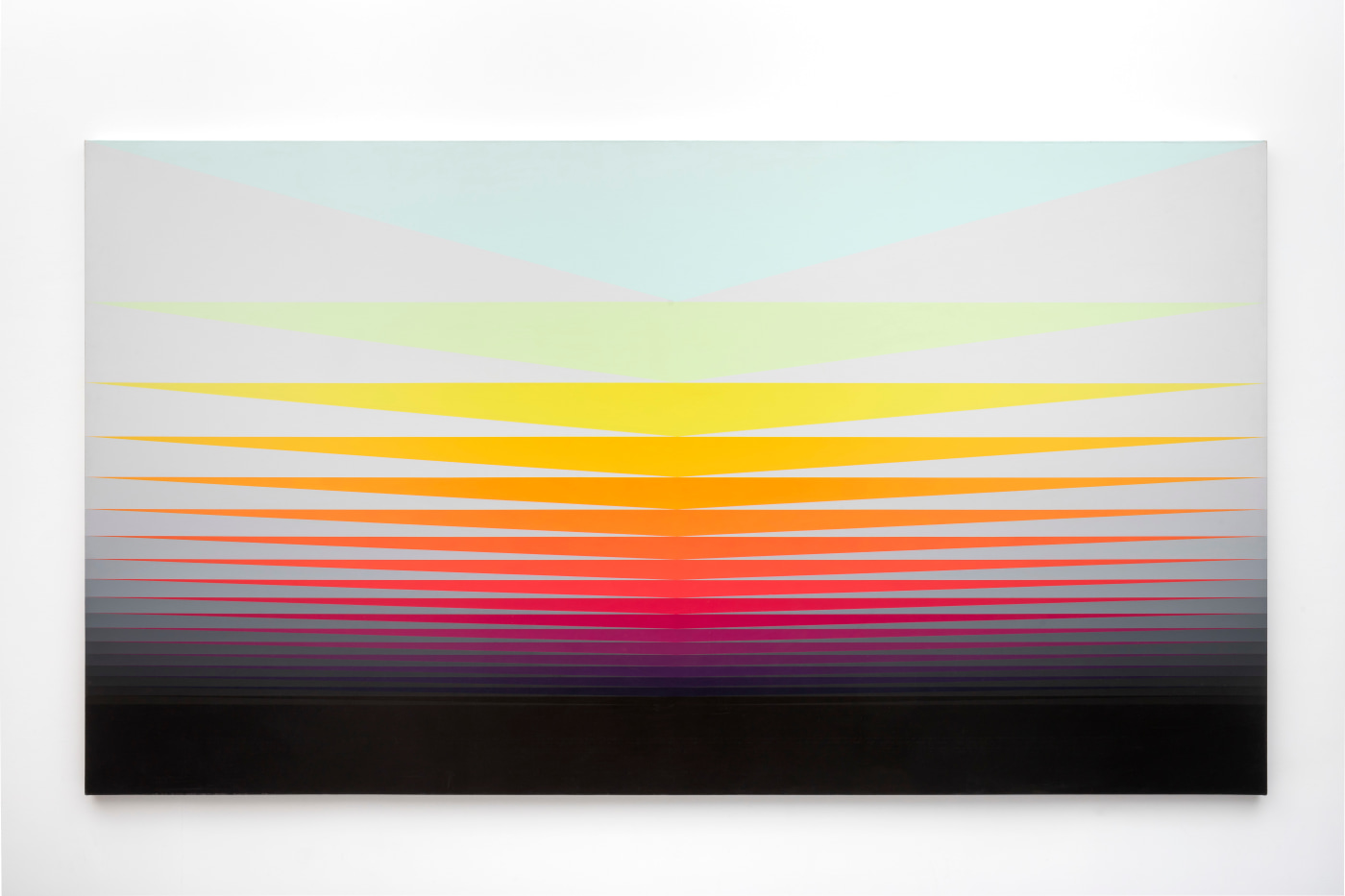 NORMAN ZAMMITT (1931-2007) was born in Toronto, Canada in 1931 of Native American and Sicilian descent. Following life on the Caugnawaga Reservation outside of Montreal and in Buffalo, New York, Zammitt moved with his family to California in 1945. Zammitt attended Pasadena City College in Pasadena, California and the Otis Art Institute in Los Angeles on scholarship, earning his A.A. (1957) and M.F.A. (1961) degrees. Zammitt was a Guggenheim fellow in 1968 and a Pollock Krasner grant recipient in 1991.
From 1963 to 1971, Zammitt taught at the University of New Mexico, the University of Southern California and the University of California at Los Angeles. Zammitt pioneered the use of acrylic plastic resins in combination with transparent colors for an innovative conceptualization of three-dimensionality. In painting, Zammitt continued his focus on chromatic interactions, culminating in images of spiritual and ethereal purity.
The artist's list of solo exhibitions include the Los Angeles Museum of Contemporary Art and the Corcoran Gallery of Art in Washington D.C. Among Zammitt's group shows are the two hallmark exhibitions, "American sculpture of the Sixties" in 1967 and "The Spiritual in Art: Abstract Painting" in 1890-1985, the latter of which inaugurated the Robert O. Anderson Building at LACMA and the Hague, the Netherlands.
Work by Zammit is found in the Museum of Modern Art, New York; Corcoran Gallery of Art, Hirshhorn Museum and Library of Congress, Washington D.C.; Museum of Modern Art, San Francisco; Los Angeles Count Museum of Art; and the Norton Simon Museum, Pasadena, C.A. Private collections include those of Edwin Land (estate), Dr. Richard Feynman (estate), Truman Capote (estate), John Kluge (estate) and Norman Lear.