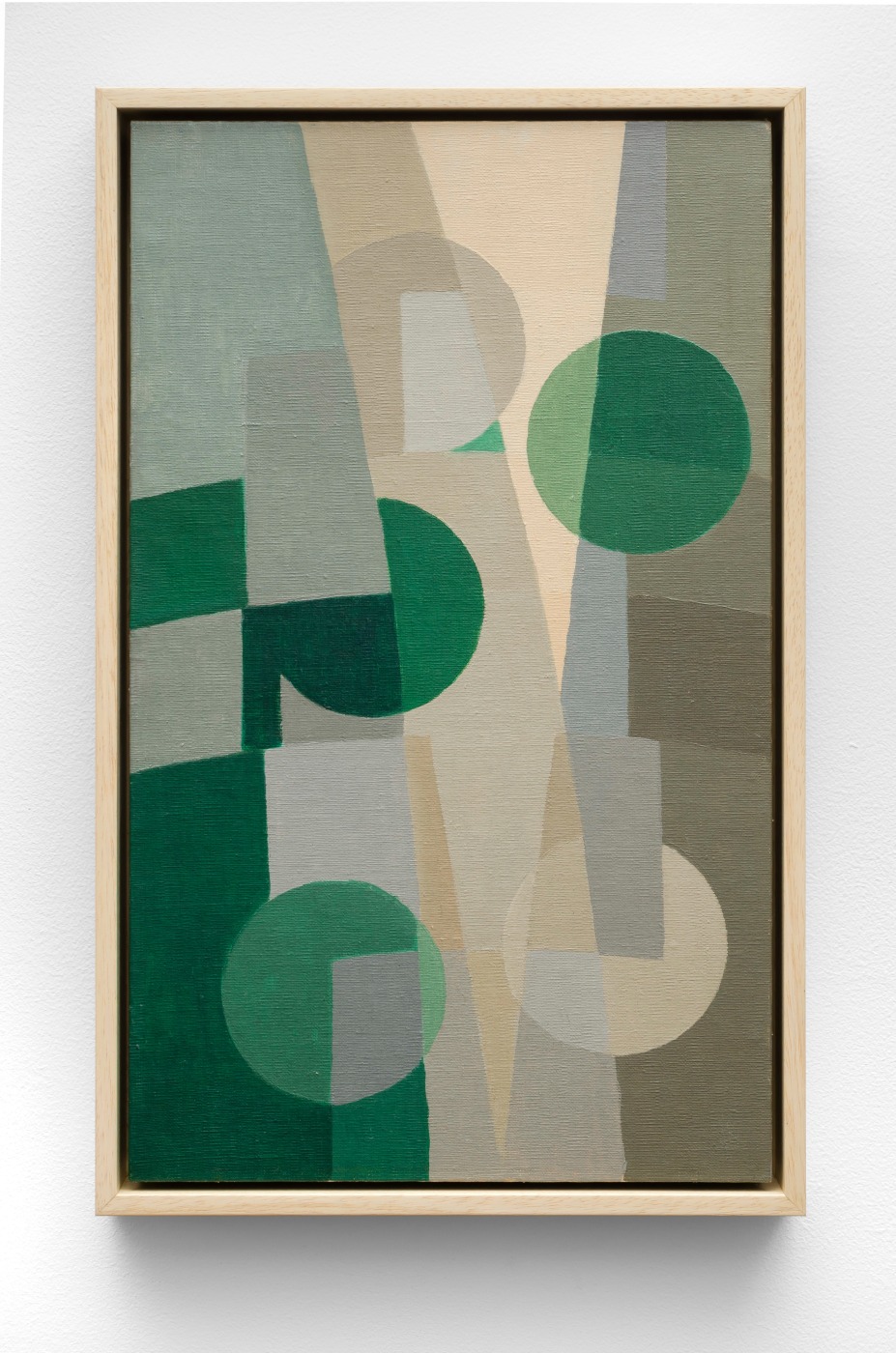 Anita Payró: 1950s – 1960s
and
Seann Brackin: Mapping Time
September 15, 2018 – November 3, 2018
Los Angeles, CA. Louis Stern Fine Arts is pleased to present two concurrent solo exhibitions: "Anita Payró: 1950s – 1960s" and "Seann Brackin: Mapping Time." This deliberate juxtaposition of kindred works from two artists of different generations and backgrounds highlights the ability of both to express the poignant and the ineffable, speaking eloquently in the timeless lexicon of form, line, and color.
Born into a prominent artistic family, Argentinian painter Anita Payró (1897–1980) was introduced to the arts early in life. The daughter of writer and journalist Robert J. Payró, and sister of Julio Payró, a noted art critic, Payró grew up immersed in artistic ideas and theories. After studying visual arts at the Institute Bischoffsheim in Brussels, Payró occupied various professorial positions at Argentinian art schools, which allowed her to simultaneously develop her skills as a painter and her scholarly approach to artistic expression.
Payró's restrained, academic abstractions reflect her rigorous schooling and pedigree in the arts, and derive from her interests in Platonic geometry, structure, and the meanings of mystical symbols. Payró worked with the assumption that color and line are "concrete" in and of themselves, and thus free of any symbolic association with reality. Employing this vocabulary to translate her lived impressions and feelings, Payró illustrates her emotional responses to poetry and art through a visual array of lines, space, and color.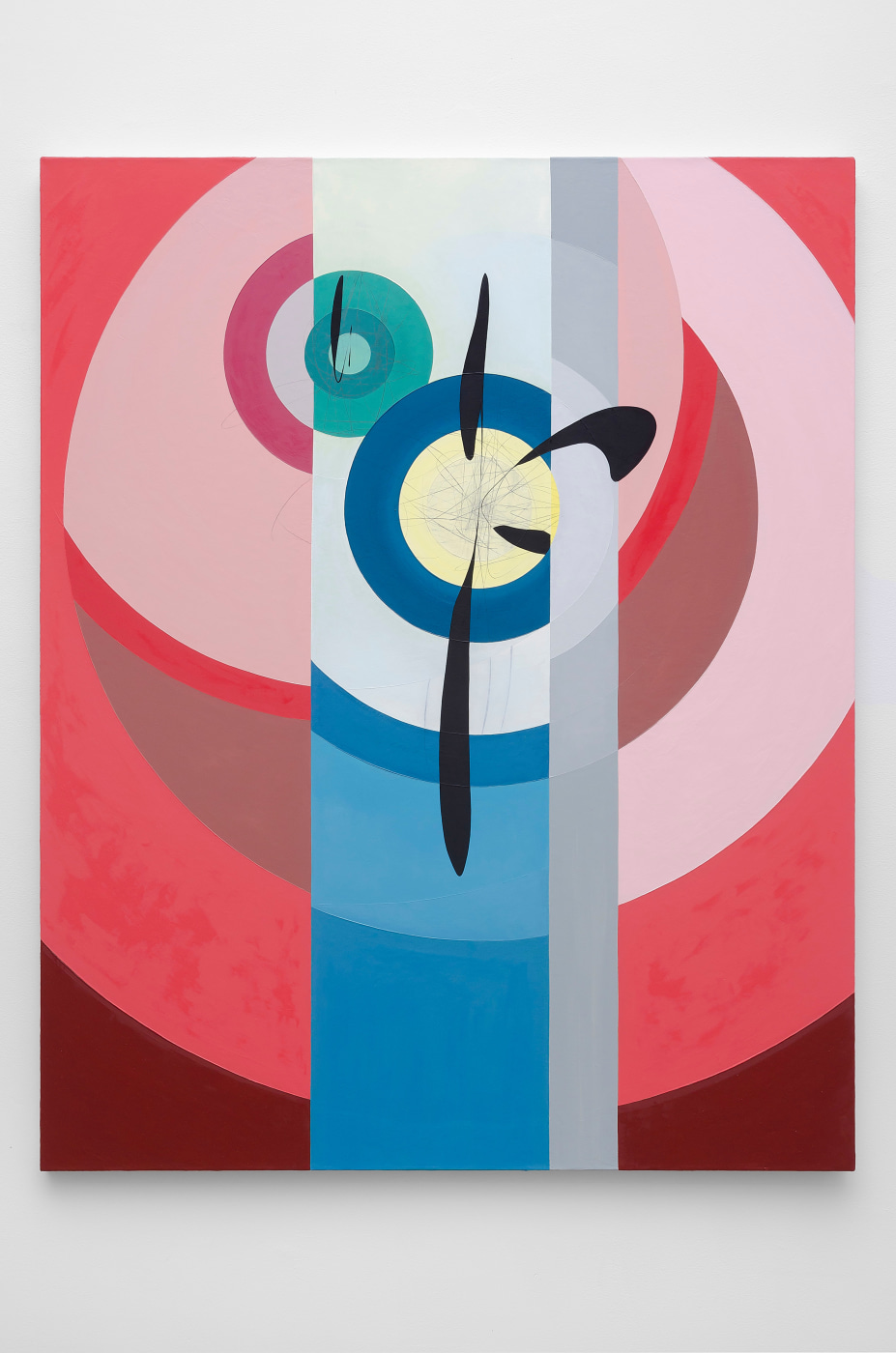 In his first solo exhibition at Louis Stern Fine Arts, Seann Brackin (b. 1976) continues the conversation with his joyful, boisterous compositions. Brackin received his BFA in painting at the Pacific Northwest College of Art, and holds an MFA from Claremont Graduate University in painting and sculpture. In Brackin's sumptuously layered work, curved forms boomerang explosively outward and luminous spheres orbit one another in a lively dance. In a nod to the primal and universal nature of visual expression, Brackin employs simple, traditional materials and techniques: oils, raw canvas, and graphite, using a pin-and-thread compass and precise freehand to execute his hard edges.
This body of work contains the reflections of the nomadic artist, who has traveled and worked across the globe, on moving through and existing in time. Brackin expresses in his reactive abstractions the comingling of past, present, and future. The layers are neither distinct nor linear, with nostalgia, present joy, hope and trepidation entangled in a complex tapestry as they are in the human mind. These compositions do not instruct, but invite the viewer to delight in their rich vocabulary and construct a response and meaning that is wholly unique to each individual.
In 1956, Anita Payró represented the country of Argentina in the Venice Biennale. Works by Payró are held in numerous collections, including the Museo Nacional de Bellas Arte, Buenos Aires; Museo de Arte Moderna, Buenos Aires; la Escuela Repúblicana Argentina, Toronto; and Argentinian embassies and collections in America and Europe. Work by Seann Brackin is held in the Escalette Permanent Collection of Art at Chapman University, Orange County; Astral Valley Art Park, Missouri; and in many private collections.